Impact Partners
We work with the most credible organisations across India to make credit accessible to underserved communities.
Winning Partnerships
Our Impact Partners are already doing incredible work on the ground to empower their communities, through entrepreneurship training, capacity building, providing access to markets, and a lot more. The partnership with Rang De augments their work by making credit accessible.
The Role of our Impact Partners
Meet our partners
Covering 8 states
Rajasthan Mahila Kalyan Mandal
Rajasthan
Partner since
2019
About
RMKM began working in the field of disability and rehabilitation in 1988, but has expanded to support the children and women of Rajasthan in many ways. RMKM works to create empowered women entrepreneurs by providing them with access to education, health services and credit.
Impact Narrative
Credit is virtually inaccessible to the women entrepreneurs in Rajasthan. The Rang De loans are designed to empower these women to start and grow their businesses.
The focus on empowering women and children, along with the alignment in our mission, makes RMKM a perfect fit as a Rang De partner.
- Rang De
Rang De works with the same mission as ours - upliftment and welfare of the poor, backward and the specially abled, leading to their respectful and dignified life in the society.
- Nanu Lal Prajapati, Head of Livelihoods project, RMKM
Snehalaya
Maharashtra
Partner since
2020
About
Snehalaya provides rescue, rights and rehabilitative services to communities who have been deprived of their fundamental rights. They are now working with Community Design Agency (Curry Stone Design Collaborative) on a redevelopment program for the slum of Sanjaynagar in Ahmednagar.
Impact Narrative
This partnership will enable 298 families of Sanjaynagar in Ahmednagar to become proud owners of their dream homes.
Snehalaya's work to empower and improve the lives of slum dwellers in Ahmednagar is inspiring. We were prompted to provide housing loans as a separate loan product, thanks to this partnership.
- Rang De
At a time when most banks and micro-finance institutions turned the residents of Sanjaynagar away, our partnership with Rang De has enabled us to introduce our community members to formal sources of credit for the first time.
- Hanif Shaikh, Assistant Director- Education, Snehalaya
Action for Social Advancement
Madhya Pradesh
Partner since
2020
About
ASA works on leveraging the participatory action of the community to bring about positive developmental changes. While they extensively support agriculture and allied activities like small agri businesses, they also work in the field of watershed management and irrigation development.
Impact Narrative
Rang De's interest free loans have been designed to enable small and marginal farmers to access storage for their produce and to meet their expenses for the Kharif season.
ASA's professionalism and commitment to the community results in seamless operations and an engaging partnership.
- Rang De
During a time of disruption and distress caused by the Covid-19 pandemic, Rang De's loans have been accessible, affordable and above all, timely.
- Ashis Mondal, Director, ASA
Entrepreneurs Associates
Nagaland
Partner since
2019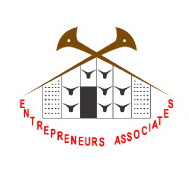 About
EA was founded to transform the broken economy of Nagaland, and foster a spirit of self-reliance & responsible leadership in the psyche of Nagas. They train, mentor and finance first generation entrepreneurs and help them set up successful businesses.
Impact Narrative
Rang De's partnership with EA works to a culture of entrepreneurship by making credit accessible to Naga entrepreneurs.
Entrepreneurs Associates are known for their passionate and professional team members with a strong connect to the community.
- Rang De
Access to finance has always been a challenge in Nagaland. Through Rang De, we can now provide low cost credit to our community with ease.
- Chubazen lkr, Assistant Program Manager, EA
Watershed Support Services and Activities Network
Andhra Pradesh and Telangana
Partner since
2020
About
WASSAN's vision is to establish participatory processes that strengthen Natural Resources Management practices to secure livelihoods of deprived communities, particularly scheduled castes and tribes, in drought prone areas.
Impact Narrative
To protect tribal farmers from falling prices of tamarind, Rang De and WASSAN have partnered to enable tribal farmers to meet the expenses of processing and storing their tamarind produce, while they wait for market conditions to improve.
Wassan's work has helped us to reach out to tribal farmers from the remote areas of Andhra Pradesh and Telangana.
- Rang De
Accessing credit from banks during the lockdown period has been very difficult in the tribal area. In these trying times, our partnership with Rang De has provided relief.
- Dr. M L Sanyasi Rao, Regional Program Manager, Wassan
Ushamath Mahila Mahasangh
Uttarakhand
Partner since
2019
About
UMM works with women SHG groups in the remotest parts of Uttarakhand. To stop the tremendous migration of people from this region, UMM works to build self-sufficient entrepreneurs from the community.
Impact Narrative
The difficult terrain and extreme weather of Uttarakhand makes it an arduous task for the people of the state to access financial services. The partnership between Rang De and UMM works towards bridging this gap.
UMM works to provide financial inclusion in the most remote parts of Uttarakhand by empowering the entrepreneurs. Rang De's loans provide the much needed credit access in the region.
- Rang De
We have partnered with Rang De to ensure financial inclusion to the most excluded communities of Uttarakhand.
- UMM
Harsha Trust
Orissa
Partner since
2020
About
Harsha Trust works collaboratively with NGOs, government and corporations to enable small and marginal farmers to increase their income. It primarily implements grassroots development projects for sustainable natural resource/enterprise-based livelihood generation and better health of communities.
Impact Narrative
With institutional credit drying up, Rang De has joined forces with Harsha Trust to provide small and marginal farmers interest free loans to purchase seeds and fertilisers for the Kharif season.
Harsha Trust has been a great partner during this time of crisis, and have opened the doors to many more meaningful partnerships, enabling us to reach a large number of farmers.
- Rang De
The credit need among our community members is immediate. The timely credit from Rang De will help the farmers to grow the Kharif crop to their full capacity ensuring income and nutrition in their household during this time of uncertainty.
- Kallul Bora, Executive Director, Harsha Trust
VILD Foundation
Karnataka
Partner since
2019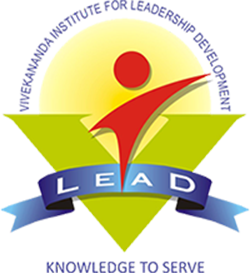 About
VILD Foundation has been working to improve the socio-economic status of communities through formation and promotion of SHGs, microcredit and facilitating income generation activities. Presently they facilitate around 311 SHGs covering 90 villages & 6 towns in Mysore district.
Impact Narrative
Rang De loans are enabling street vendors, farmers and micro entrepreneurs in rural Mysore to build and grow their businesses.
VILD's strong leadership and field presence is what makes them a legendary organisation in the development sector.
- Rang De
Rang De's concern towards excluded communities is reflected in the interest rates that are offered to the borrowers.
- N Mahadevswamy, Senior Manager, VILD
Sakhi Samudaya Kosh
Maharashtra
Partner since
2019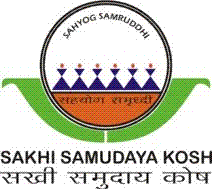 About
SSK works to enable alternative entrepreneurship among agrarian communities in drought-prone areas of Maharashtra. They train women and girls belonging to low income households in entrepreneurship, financial and digital literacy, leadership and business development, and also provide access to credit, technology and markets.
Impact Narrative
Rang De has partnered with SSK to provide women leaders in the community with access to affordable and timely credit.
SSK curates the finest entrepreneurs of Solapur through their WELI program. We're honoured to support these first time women entrepreneurs with access to credit.
- Rang De
Customized loan products with affordable interest rates and long repayment tenures help the women entrepreneurs in our community to reinvest their income and expand their business turnover.
- Amar Shrimal, Chief Operations Officer, SSK